High Speed Internet for La Vernia, Floresville, and Stockdale!
Tower – La Vernia Downtown
General Site Information
Structure Height
120 Feet
Ground Elevation:
492 Feet
Physical Address
111 Chihuahua St, La Vernia, TX 78121
GPS Coordinates
29.35614 Latitude, -98.11481 Longitude
Structure Type
Self Supporting Tower
Space for Lease?
No – At engineered maximums.
Tower Up-time Statistics (Updated Hourly)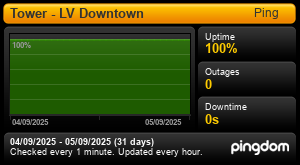 Estimated Coverage Area – La Vernia Downtown (LVD) Tower Only:
Our standard no contract installation price has now been reduced to only $99! Submit a site survey today to see if you're eligible!...
24/7 Support Available!
Rest assured that no matter what time it is, someone will be available to help troubleshoot any issues you might have with your connection.
Recent Posts