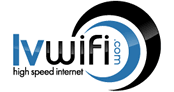 High Speed Internet for La Vernia, Floresville, and Stockdale!
Please Note: The below image represents estimated signal strengths and availability. You can zoom in and drag on the map below to get a better view of specific locations. A free site survey must be completed in order to ensure availability.
Click here to view a large version of the LVWifi Coverage map.
Click the button below to request a free site survey. You'll receive a response within 5 to 7 days with available service options and installation pricing.

Our standard no contract installation price has now been reduced to only $99! Submit a site survey today to see if you're eligible!...
24/7 Support Available!
Rest assured that no matter what time it is, someone will be available to help troubleshoot any issues you might have with your connection.
Recent Posts